Dog Walkers in Wallingford, CT
Professional Dog Walking Services
Looking for a reliable dog walker to care for your dog while you're at work or away?
Since 2013, You Lucky Dog has served many happy clients and their fur babies throughout Wallingford, CT.
Our unique approach to pet care allows us to cater each dog walking visit to your dog's exact needs (while also giving them their daily dose of fun!).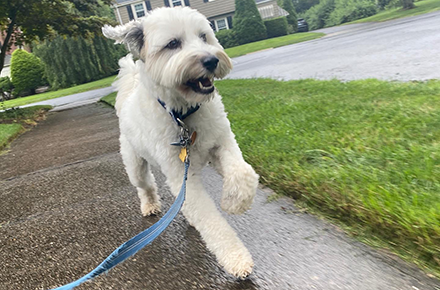 Amy is awesome! She is so patient with my little guy who is skittish around strangers. She spends time playing with Frankie and sends an update with photos daily, which is a nice break during my work day. I can highly recommend You Lucky Dog services without reservation!

– Julie L.
Why We Are Different
At You Lucky Dog, we pride ourselves in providing exceptional care for your dogs while you're away. Here are some reasons why we're different from other dog walking services in Wallingford.
We are insured & bonded
All our dog walkers are trained in Pet First Aid & CPR
We provide 1-on-1 attention (no group walks)
We love ALL dog breeds
We send pupdates of each visit that includes pictures & video
We make it easy for you to schedule visits through our online system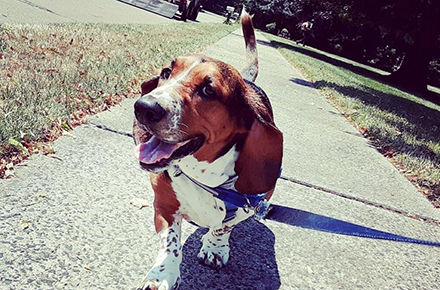 It All Starts With The Meet & Greet
Before we setup your first dog walking visit, we like to meet you and your dog so that we can provide you with the best care possible. This also gives your dog an opportunity to get to know us.
That's why we offer a free meet & greet before you start service with us. This allows us to learn as much as possible about your pup so we can cater our visit to their exact needs.
Serving All of Wallingford
We proudly serve all or Wallingford, CT (06492) including:
These popular neighborhoods:
Center Street / Woodhouse Avenue
Church Street / Main Street
Ashlar Village / Cheshire Road
Center Street / South Colony Street
North Elm Street / North Farms Road
Quinnipiac Street
Town Center
Tracy
Yalesville
East Wallingford
These popular apartment and condo complexes:
Judd Square Condominiums
Southwind Apartments
Staffordshire Commons
Silvertree Apartments
The Towers
Parker Place Apartments
Don't see your area listed? That's ok, we service all of Wallingford. Contact us to learn more.