Professional Dog Walking Services
Serving North Haven, Hamden, East Rock, Wallingford and New Haven CT
At You Lucky Dog!, our mission is simple. We want your dogs to love us as much as they love you. That means providing the same detailed attention, love, playfulness and high quality care that they receive from you every day.
Our number one priority is the health, safety, and well-being of your dog while they are in our care. We go the extra mile to make sure that your dog receives the physical and mental stimulation they need while providing plenty of love and affection.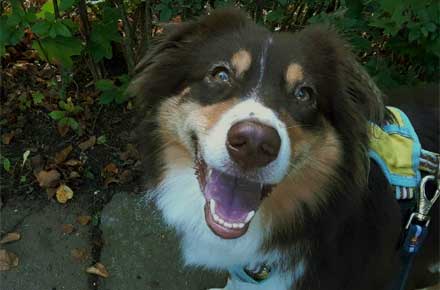 Certified in Pet First Aid & CPR
All of our dog walkers & pet sitters are trained in pet first aid & CPR. We even carry our own extensive first aid kits.

Insured & Bonded
We are both insured & bonded by Pet Sitters Associates, LLC & held to the highest standards in the pet care industry.

1-on-1 Attention
All of our dog walks & pet sitting visits are privately done 1-on-1, allowing us to focus exclusively on your pet.

Affectionate & Loving Care
We love ALL breeds of dogs (cats too!) & strive to give your pet the same loving care & attention that it receives from you.

Stellar Communication
We provide daily pupdates of each visit via text or email along with pictures & video of our adventures!

Easy Scheduling
We make it easy for you to schedule visits with just a couple of clicks (we even built our own proprietary system!).
Dog Walking & Pet Sitting Testimonials
See why our clients love us!

Amy is awesome! She is so patient with my little guy who is skittish around strangers. She spends time playing with Frankie and sends an update with photos daily, which is a nice break during my work day. I can highly recommend You Lucky Dog services without reservation!

– Julie L.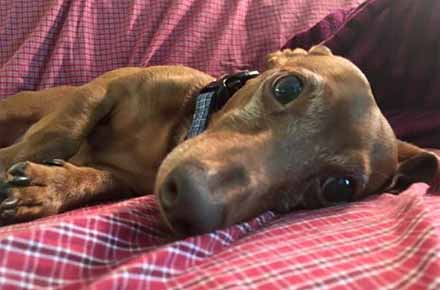 We are SO fortunate to have found the You Lucky Dog team! They are simply THE best! We are the quintessential "crazy dog family" and our 3-year-old Scottish Terrier mix, Porter, is considered our "first born." While he is a really easy-going playful guy that loves everyone, I, on the other hand, am a bit protective and neurotic about consistency with his routine and details (ex: wiping his paws off, checking for ticks when they're in season etc). I have no worries with Porter in their hands. You Lucky Dog has always been accommodating and clearly LOVE what they do!

– Mika V.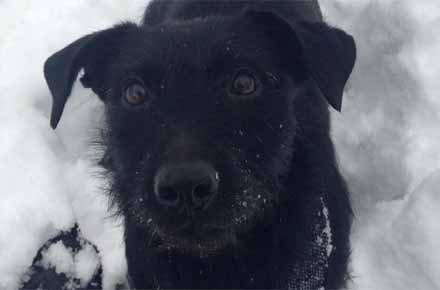 Thanks for taking such good care of our Yuri boy, you are all so patient with him even though we are working on breaking some bad puppy habits! also, thanks for caring for out sweet kitty Grissom, you guys are great!

– Ashley B.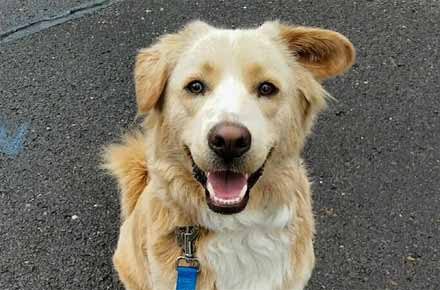 My dogs are certainly lucky dogs to have Amy and You Lucky Dog as part of their lives. I have spent the past two and a half years interviewing and researching a replacement dog walker after losing our previous walker. It's hard to find that special person who you feel safe entrusting with both the four-legged members of your family as well as with your home. I knew within minutes of meeting Amy that we had finally found that perfect someone.

– Sara M.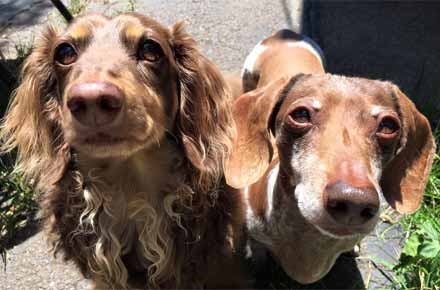 Highly recommend Amy! She is very patient with our scared dog. She comes up with great ideas to entertain him. She sends daily updates and photos. Highly dependable and gives lots of good suggestions. You know she is trustworthy and will keep your dog safe! We are the Lucky Dogs to have found her!!

– Gail T.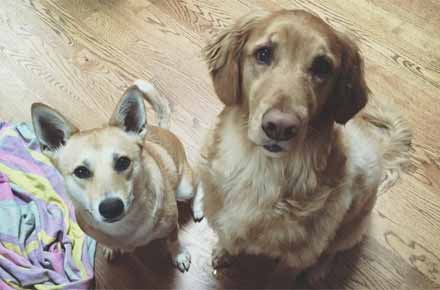 We have had such a positive experience with Amy and You Lucky Dog. Our Pup, Bo, is a nervous and shy pup. Amy has worked patiently with him and now he dances around when she comes and engages with her even more than he does with our family. She also provides us with photos and a lengthy pupdate after her visit, which we look forward to when we are out. We would highly recommend Amy and You Lucky Dog to anyone who is looking for a dog or pet sitter.

– Kelly S.