Overnight Pet Sitting Services in Your Home
If you're going away on vacation and looking for an alternative to boarding or kennelling your dog or cat, then our overnight pet sitting services can give you peace of mind. Our pet sitters will spend the night with your dog or cat and follow your nightly routine. This way your pets will feel safe and less anxious in their own environment.
Please note: we currently only provide overnight dog sitting and overnight cat sitting services.
During each overnight visit, we will:
Shower your pet with attention and affection
Scoop and clean any litter boxes, making sure the area is clean
Provide plenty of playtime with your dog or cat
Feed your dog/cat and refresh any water bowls
Administer any medications (we currently do not administer injections)
Take your dog(s) outside during the night when they need to go to the bathroom
Clean up any mess or waste that is made during our visit
Provide you with a "pupdate" highlighting the nights events as well as their bathroom activity
Bring in any mail
Adjust the blinds and lights for security
Water any indoor plants
All visits are tailored to your pets specific needs.
Overnight visits typically start at 8:00 pm and end at 6:00 am.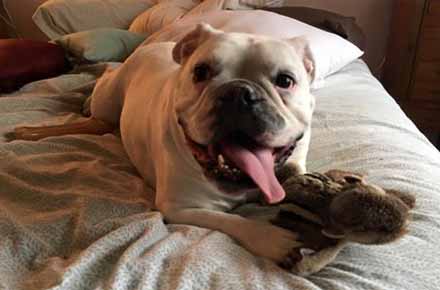 Overnight Pet Sit: 10 hours
$85
Includes up to 3 dogs and 2 cats.
Additional charge for weekends and holidays (contact us for pricing and availability).
Get Started »
Overnight Pet Sitting Discounted Packages
Looking to add an additional visit for during the day? We've got you covered with a discounted rate.
Overnight visit and one additional 30 minute visit: $105
Looking to add more visits? Contact us and we'll tailor pet sitting visits to your needs.