Best Places For Dog Walking in Wallingford
by Amy Hazelton.
Wallingford Center is a great place for a dog walk. It has endless sidewalks and in this grid style neighborhood it's impossible to get lost. Choate Rosemary Hall is a beautiful place for a walk in this area of Wallingford. Located on Christian Street, Choate has sprawling lawns to run your dog around and maybe even meet some other furry friends.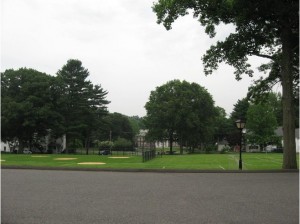 Many people and dog walkers also walk their dogs down Center Street. While traffic is moderate, it tends to be pretty quiet with lots of bisecting streets to explore.
If you're not up to explore, Wallingford also has several parks that are dog friendly. Of course, dogs must be on a leash at these parks at all times.
Here's a short list of the parks in Wallingford, CT:
William D. Betrini Park
W. Dayton Hill Rd.
Community Lake Park – Quinnpiac Linear Trail
Hall Ave. right off Rt. 15
Where else do you walk your dog?