Best places to go for dog walks in North Haven
by Amy Hazelton.
Even though there aren't any dog parks in North Haven CT, there are still plenty of places to walk your dog throughout town.
Where we live, there are a lot of sidewalks where people walk their dogs. This is very convenient for owners and also great for dogs who may be wary of cars passing by. The sidewalks near Quinnipiac's North Haven campus go on for a couple of miles. Before you know it, you're walking a mile down Bassett or Pool Road on a nice brisk dog walk!
There are also some great less trafficked streets in North Haven. We see many people walking dogs in their neighborhood mainly because the small amount of traffic it receives.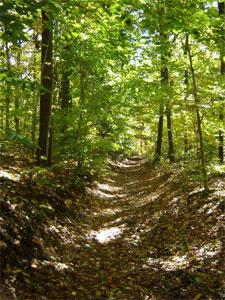 North Haven also has some great parks that are very good for dog walking & visits. Please be sure to always keep your dog on a leash in these areas.
Here's a short list of parks in the North Haven, Connecticut area:
Canna Park
Carina Road/South Ave.
G. Carl Veith Memorial Park
Broadway
Chapman-Sinoway
Upper State Street – nice hiking and walking trails
Forest Grove Park
Park/Allen Road
Gateway/Orchard Hill
Bassett Road
Wharton Brook State Park
Washington Ave.
John Grover Wyman Park
Blakeslee Ave.
Julius M. Hansen Park
Rimmon/Patten Sheffield Road – some more nice hiking and walking trails for you to visit with your dog!
Mill Road Field
Mill Road
Montowese Park
Quinnipiac Avenue
Peter's Rock
Middletown Avenue – great for hiking and long walks with your dog!
Pierpont Park/Town Green
Church Street
The Pines
Washington Ave.
Quinnipiac River State Park
Banton Street – another area with hiking and walking trails
Ridge Road
Hartford Turnpike
Rock Road Field
Rock Road
Sachem Field
Bailey Road/Elm Street
Todd's Pond
Maple Ave.
Are there any places in North Haven that you like to bring your dog?