First post 🙂 Dog Days of Summer
by Amy Hazelton.
Please share!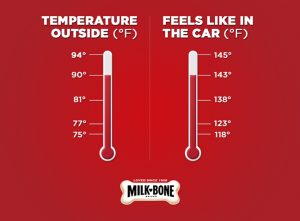 I hope that our last days of summer stay cool like it has over the last couple of weeks. Fingers crossed! Either way, I can't stress enough that you should not leave your dog in the car when you go into a store. The other day, I was sitting in the car while my fiance ran into a bank in North Haven. The AC was on, but it was still pretty hot in the car. A woman pulled up beside our car and ran into Starbucks, leaving her Husky in the car. While I'm sure she thought she'd be quick, Saturday mornings at Starbucks tend to be pretty busy. Even though the windows were cracked in the dog's car, we were parked in the sun and temps were easily in the 90's. So please share the above chart with your fellow dog lovers. Dogs die every summer because their car becomes an oven.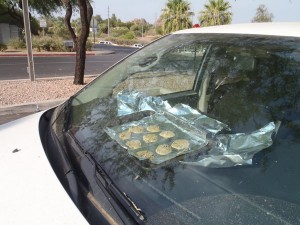 You can literally bake cookies in your car, so please don't cook your animals!