Why should you hire a dog walker?
by Amy Hazelton.
In the past 10 years, dogs have really transformed their role from family pet to family member. There are more places, activities, and events involving our furry friends. We want to bring our dogs everywhere with us! Unfortunately for most of us, we aren't able to spend the entire day with our dogs. So what do you do? Crate them all day? Doggie day care? Dog walker? Kennels? There are plenty of options as there is no set choice for every single dog owner.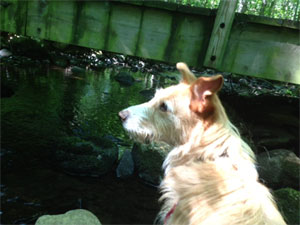 Many dog owners crate train; they simply don't want their dog to have free reign of the house while at away. But how long do you leave your dog in the crate? Many people have a different opinion on this. Some people are able to pop home during their lunch break to let their dog out to go potty and play. Some people have no problem crating their dog for up to 6 hours each day. While I personally believe in crate training, crating your dog for that amount of time can seem unfair. There have been times where we are all forced to "hold it" and experience the discomfort or even the consequences of doing so. Your dog doesn't deserve that, does it? So if you can't come home during the day, what do you do?
Some people choose to board their dog at kennels. Growing up, we tried this with our dog as well. Unfortunately, Mackie refused to eat and was incredibly anxious while we were away. The noisy environment of a kennel was extremely stressful and just too much for him.
For most people the options come down to dog walking or doggie day care.
Doggie day cares are great. They allow your dog to socialize with other dogs while exercising all of their energy. The idea of watching that many dogs at once may seem daunting. What dogs do you group together? How do you even group dogs together? And god forbid a violent incident occurs, how do you handle it? Unfortunately, we hear all too many stories of dogs getting into fights at these types of facilities. And what about pricing? Most doggie day cares charge a minimum of $100 a week for services. That can be too much for many dog owners.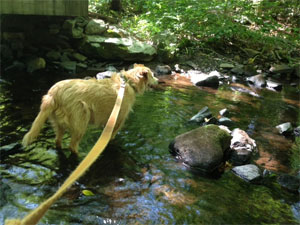 As a dog walker, of course I'm going to be biased. However, I do believe dog walking works for a variety of dogs. When picking a hotel for your own travels, don't you choose a room that is similar, if not better than your own home? Why choose anything different for your pet? Chances are, most dogs are going to feel much more comfortable being in their own home and environment while you are away. By going to your home, the dog walker is able to focus on your dog and your dog alone during that scheduled time. This allows us as pet care providers to focus on your dogs individual needs and personalities. Not all dogs want to run around all day, but do need to be let out and want to be played with. Dog walking gives your dog the energy and attention they need while allowing them to return to their favorite resting spot until you get home.